We help project teams clarify their scope of work in hard-core deliverables, create validations by a five point check-off method covering areas such as:
Scope, value, process, methods, competence, skills, tools, resource and task sequence
With this five point check method a Work Breakdown Structure (WBS) is defined and measurable values are given for each deliverable throughout the WBS structure, values such as deliverables scheduling, deliverables risk, deliverables quality and deliverables cost.
We help our customers in their projects Kick-off meetings to ensure teams mindset is business focused.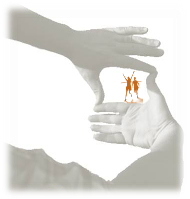 We help project teams visualise the end goal and the road to get there!